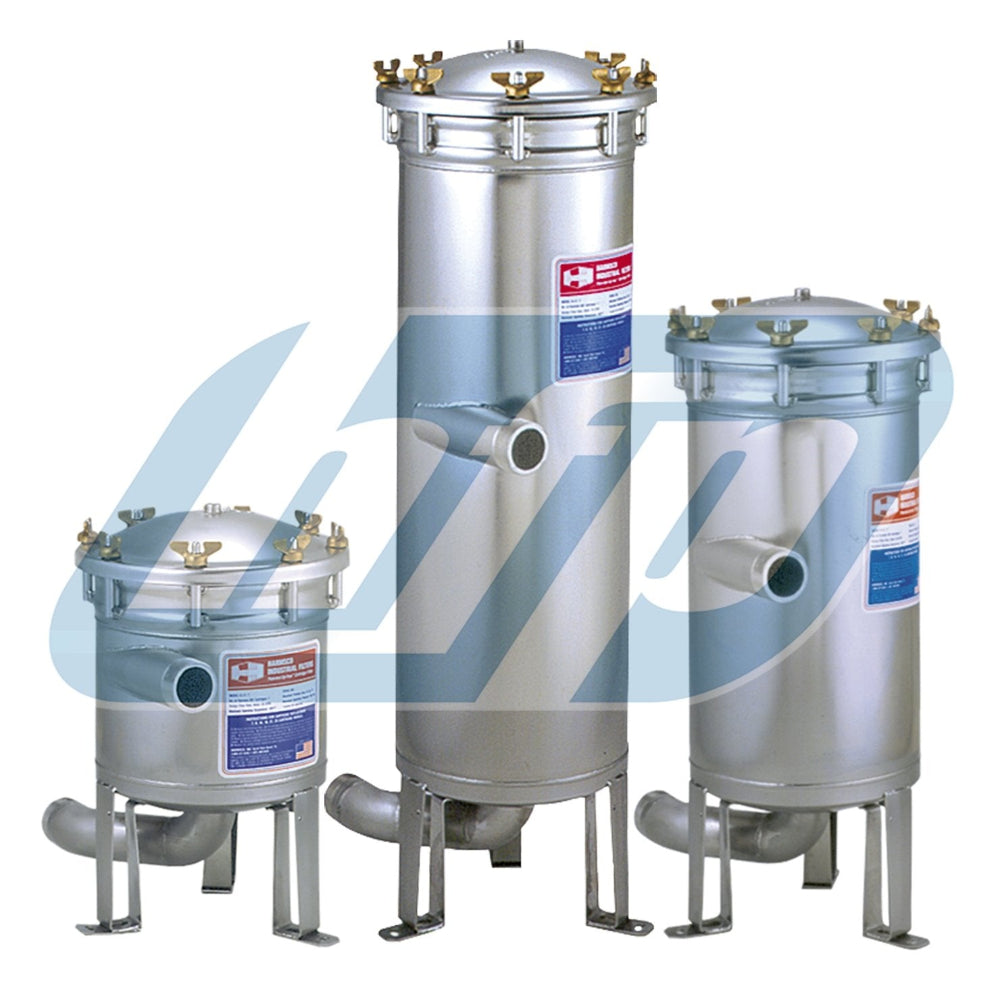 Free
Shipping
Application: Cyclone Separation Single Cartridge Housing for Heavy Solids Removal
Two technologies in one - cyclone separation in the outer chamber to siphon out large particles of solids followed by finer filtration in the inner chamber.
A wide range of cartridges to choose from; from 0.35 microns all the way up to 150 microns.  Hurricane housings are available in three sizes:
HUR40HP - up to 50 gpm
HUR90HP - up to 100 gpm
HUR170HP - up to 150 gpm
Features:
Combination cyclone separator and cartridge filter in a single compact design
Patented Up-flow design with tangential entry which prevents air entrapment
CPVC standpipe (standard) - stainless steel optional
NSF 61 listed
Temperature rated to 140 degrees F.
Pressure rated up to 150 psi
2 inch inlet and outlet connections; 1 inch drain connection
Fail-safe closure system
Spec Sheets:
Our Guarantee:
We want you to be 100% happy with your order and our service. We guarantee your satisfaction. If you have any issues whatsoever, please send us an email or better yet, hop on our Live Chat. We will take care of you!