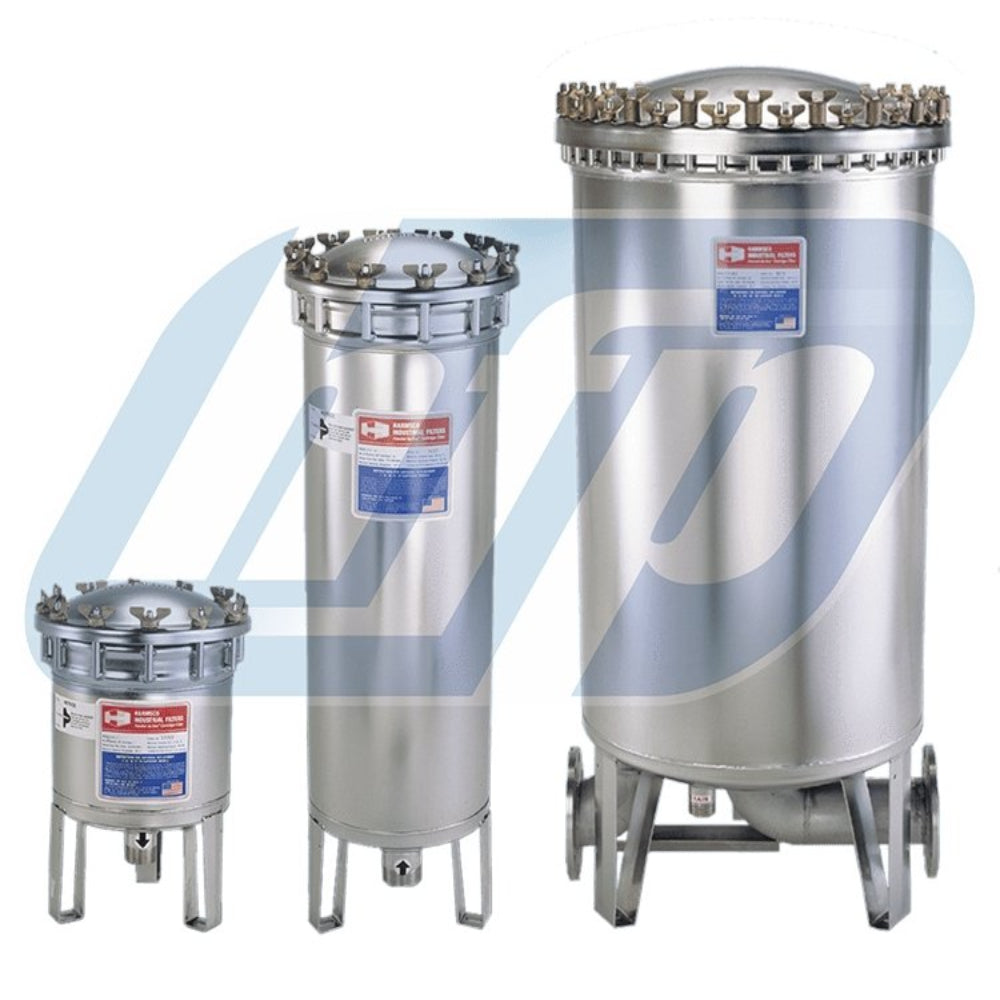 Free
Shipping
Application: Commercial / industrial water treatment
Patented Up-flow design helps remove trapped air and the need for venting valves. The wing-nut closure means a hand tight twist is all you need to ensure a snug fit without the need for tools.
Housings are available with a wide range of pipe caps, rim gaskets and o-rings depending on the solution you need to filter. 
Rated up to 150 psi. Flow rates begin at 30 gpm all the way up to 800 gpm.
Spec Sheets:
Our Guarantee:
We want you to be 100% happy with your order and our service. We guarantee your satisfaction. If you have any issues whatsoever, please send us an email or better yet, hop on our Live Chat. We will take care of you!