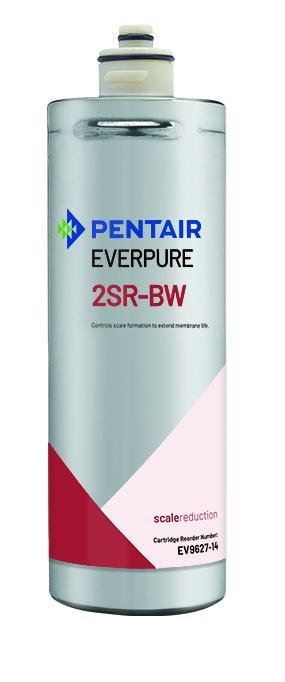 Application: Reverse Osmosis Pre-Treatment
The 2SRBW water filter is one of three replacement water filter cartridges for the Everpure MRS-600-HE Reverse Osmosis System.
The three replacement water filters are:
The 2SRBW inhibits scale build-up on the actual RO membrane which helps extend the life of the membrane.  
Spec sheets:
Our Guarantee:
We want you to be 100% happy with your order and our service. We guarantee your satisfaction. If you have any issues whatsoever, please send us an email.  Better yet, hop on our Live Chat. We will take care of you!