Quality Water for your cooking & drinking needs
Kitchen - Prep Sink - Wet Bar - Ice Maker - Bathroom - Coffee Maker
Bottled water equivalent - 11,360 x 500 ml. (16.9 oz.) bottles
Full Flow means 2.2 gallons per minute flow rate! That's more than four times the flow rate and more than double the capacity of our traditional drinking water systems. 
The EF-1500 is the replacement cartridge for the EF-1500 Drinking Water System, part #EV985800. Upgrade to either the EF-3000 or EF-6000 cartridges for greater capacity
Performance reduction:
Lead
Parasitic cysts
Chlorine off taste and odors
Particulate
The EF-1500 is third party tested and certified by NSF (National Sanitation Foundation). The two important standards are #42 and #53:
We recommend changing this water filter annually or when you notice the flow slowing down. Please keep in mind that the EF-1500 was designed to fit onto the cold water line of your existing kitchen faucet, which means that all the cold water you use is now being filtered.  
How long the water filter lasts for you depends on your water quality and consumption, both of which are unique to you. Water quality is changing all the time.  Even if you have your water tested, that is just a snapshot on that particular day, so don't be surprised if the frequency of cartridge change fluctuates from one year to the next; this is normal.    
What matters most is knowing that regardless of the water quality going into the water filter, the quality coming out will always be the same.  This is the promise that Everpure delivers on and that is why it is so important to only buy a water filter that is third party tested and certified.  
Features:
Maximum Flow Rate: 2.2 gallons per minute
Capacity: 1,500 gallons
Micron Rating: 0.5 (1/50,000th of an inch)
Filtration Design: Carbon Block
Certifications: NSF/ANSI Standard 42 & 53
Cartridge Size: 12 inches*
*Note: Cartridge length includes an additional 3" inches required for cartridge removal
Specs Sheets:
Our Guarantee:
We want you to be 100% happy with your order and our service. We guarantee your satisfaction. If you have any issues whatsoever, please send us an email or better yet, hop on our Live Chat.  We will take care of you!

Customer Reviews
100
reviewers would recommend this product
Write a Review
02/18/2023
Anonymous

Canada
I recommend this product
Buying experience
Good I would buy this again
Thank you for your business!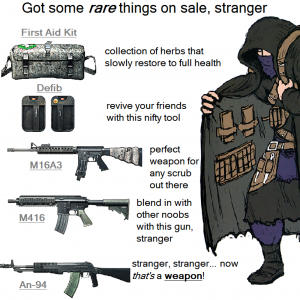 V
01/06/2022
Valentin

Canada
I recommend this product
So far so good
So far used 4 of these in two residential houses. Water taste and quality is noticeable. My household uses the kettle quite a bit, 4L or so a day. Before the filter, I used to clean it from calcium buildup every month or so, now its once a year, and its not even half of what it used to be a month. The second house is located in a different area, and I suspect the water quality is quite bad, as this filter had its flow rate drop by about 75% in just a few months. When I unscrewed that one filter and installed it at my first house, the flow rate was still just as bad, so the canister quite clogged. Id recommend to those who have sketchy pipes and water quality in general to use a bigger size filer, it only costs a bit more, that is what my plan is, and i will leave a review on the bigger EF-3000 canister review when I test it.
Great feedback Valentin, thank you!