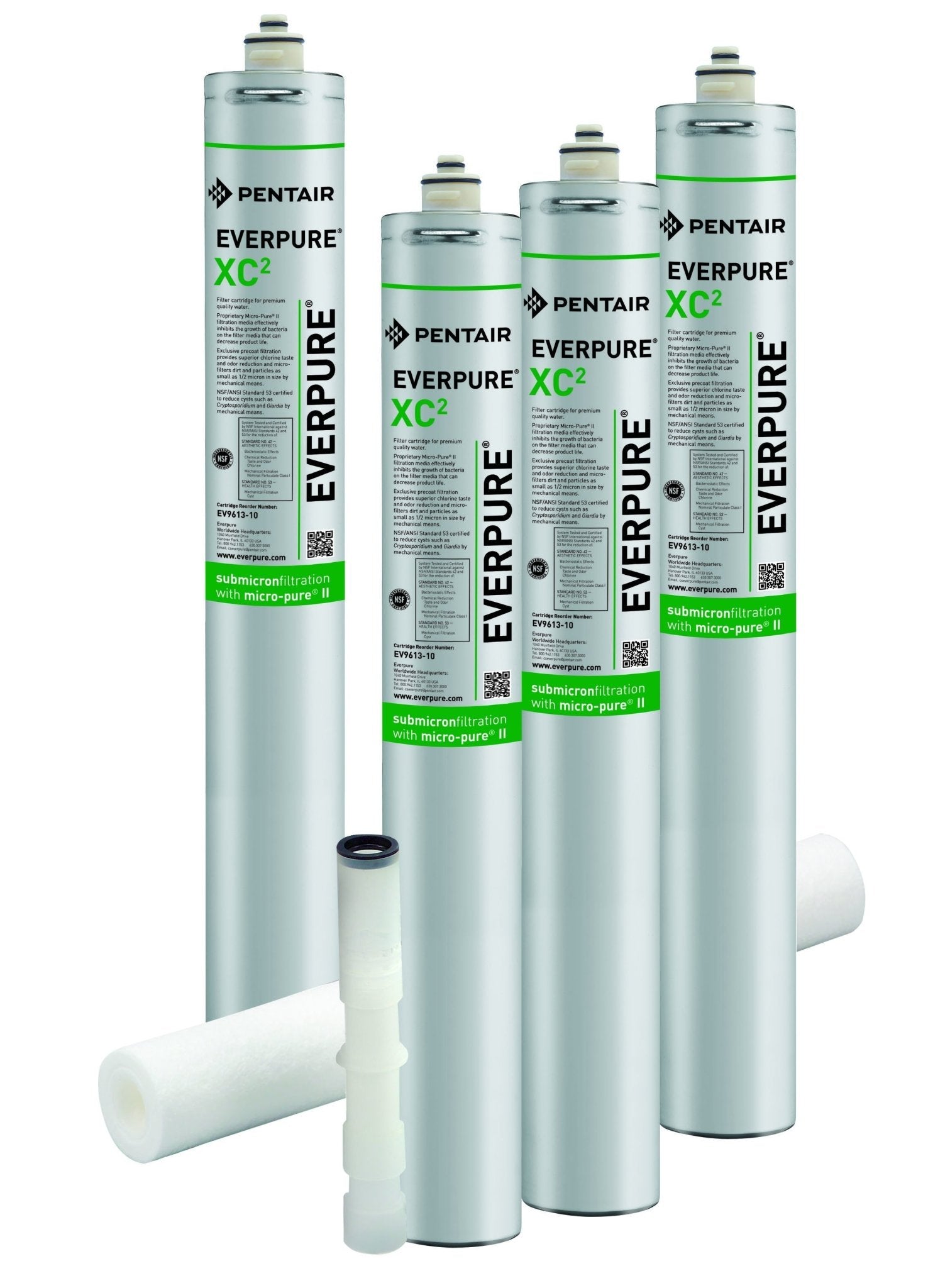 Free
Shipping
Application: CARTRIDGE KIT FOR HIGH FLOW CSR PLUS-XC(2) SYSTEM
Use When Extreme Water Conditions Require Longer Life and Larger Capacity
Carbon Filter.
Kit includes one (1) Everpure EC210 prefilter, four XC2 filter cartridges, and one SS-IMF with spacer.
Our Guarantee:
We want you to be 100% happy with your order and our service. We guarantee your satisfaction. If you have any issues whatsoever, please send us an email.  Better yet, hop on our Live Chat. We will take care of you!