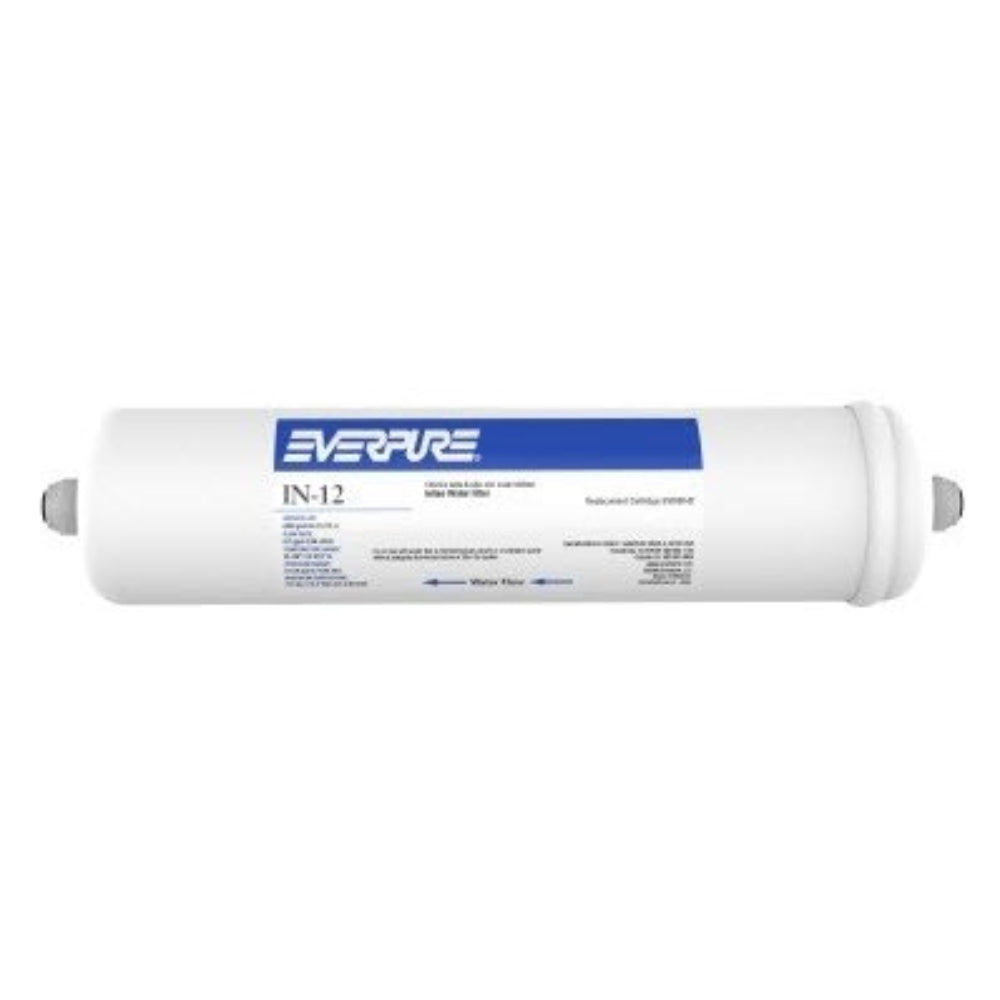 Applications: Economical Taste and Odour Reduction
Designed for superior taste & odour reduction water filter.
Two models to choose from:
IN-12 with 1/4" John Guest Fittings - part # EV910086
IN-12 without fittings - part # EV910007
Features:
Granular activated carbon
Inhibits the formation of limescale
Available with quick disconnect fittings which make installation fast and simple
NSF/ANSI Standard 42 certified
Provides clear, fresh, quality ingredient water for coffee, espresso and ice applications
Inline design is compact and installs out of sight behind equipment
Reduces chlorine off taste & odour
Specs:
Maximum Flow Rate - 0.75 gallons per minute
Capacity - 4,800 gallons
Our Guarantee:
We want you to be 100% happy with your order and our service. We guarantee your satisfaction. If you have any issues whatsoever, please send us an email or better yet, hop on our Live Chat.  We will take care of you!