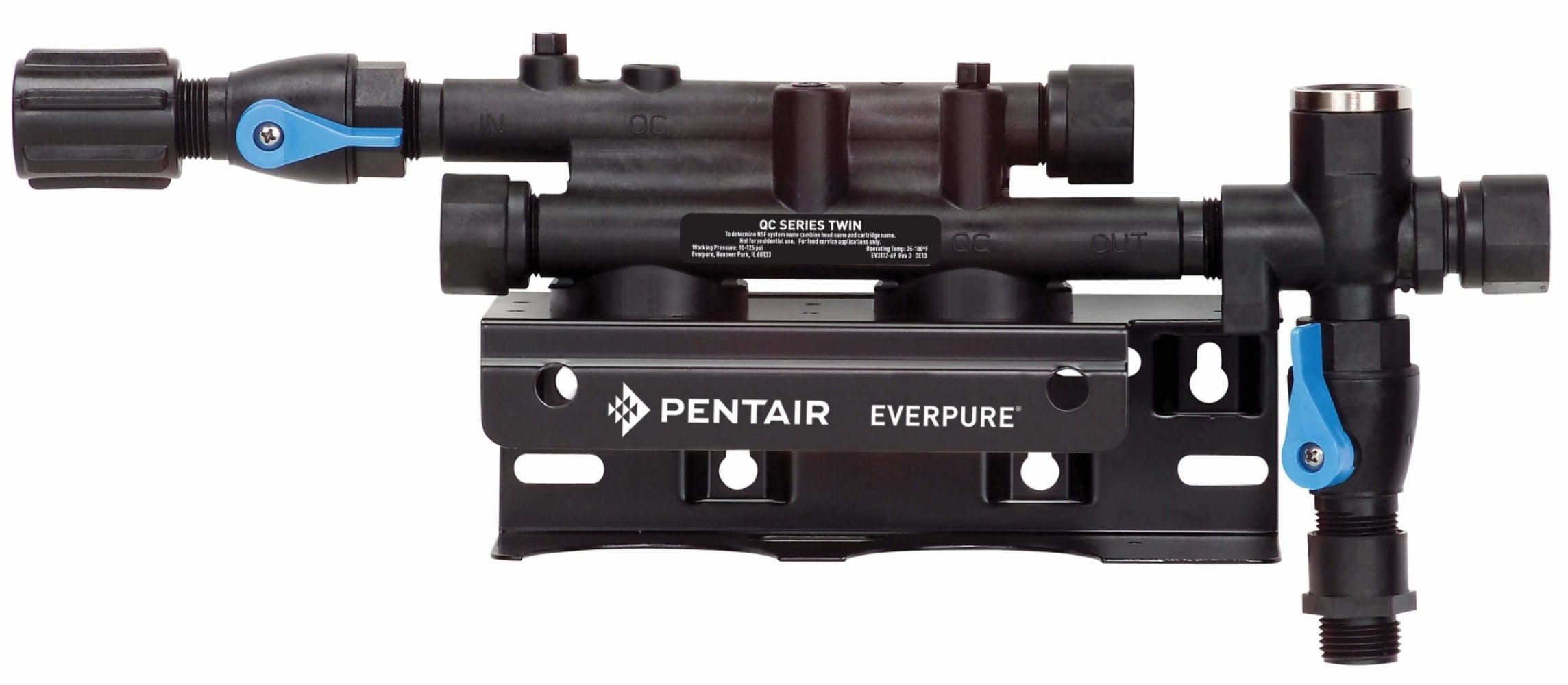 Free
Shipping
Application: Special Applications
Everpure manifolds provide dealers and professional installers with the ability to build the system you need, when you need it using the right cartridges for the job.
This Everpure Series head is a convenient way of having two different filter cartridges in the same head.
An example would be a 7SO cartridge (for softening) followed with a MC cartridge, for fine filtration.
This twin series plumbed head comes with a built in shut off valve, flushing valve and hose, and outlet pressure gauge.
Comes with a five year manufacturer's warranty 
Spec Sheets:
Our Guarantee:
We want you to be 100% happy with your order and our service. We guarantee your satisfaction. If you have any issues whatsoever, please send us an email.  Better yet, hop on our Live Chat. We will take care of you!