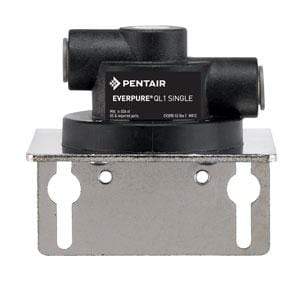 Application: For use with Everpure cartridges
The low profile head is ideal for locations where space is at a premium.
It comes with a mounting bracket and 3/8" NPT connections.
This head is best used with Everpure 2-size and 4-size water filters.
Examples of a 2-size water filter:
Examples of a 4-size water filter:
All Everpure heads and manifolds come with a 5-year manufacturer's warranty
Spec Sheets:
Our Guarantee:
We want you to be 100% happy with your order and our service. We guarantee your satisfaction. If you have any issues whatsoever, please send us an email.  Better yet, hop on our Live Chat. We will take care of you!