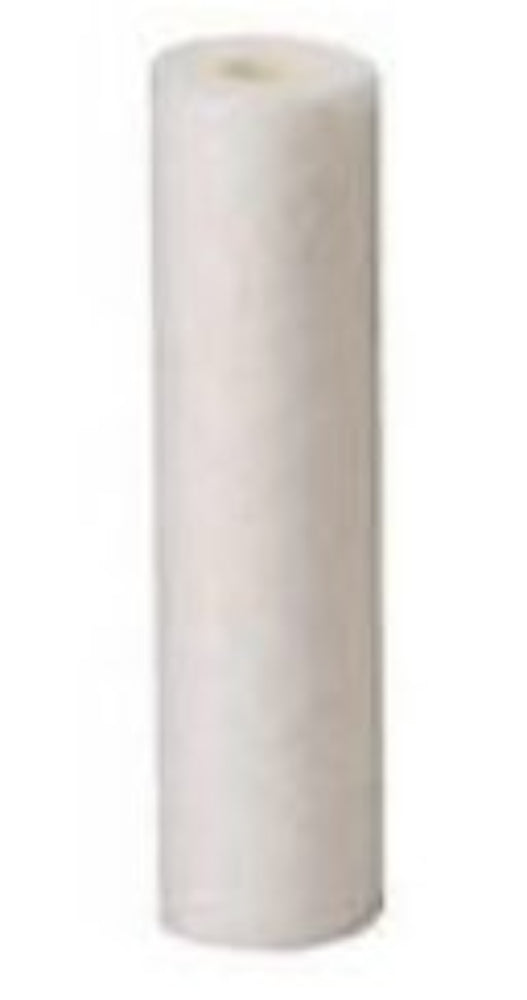 Application: Sediment Removal
Please note the price is for 24 x cartridges
Pentair® Pentek® PS Series Cartridges are manufactured from spunbonded
pure 100% polypropylene fibers. The depth filtration cartridge construction offers greater performance flexibility in a broad range of solutions.

In water applications, polypropylene media will not impart taste, odor or colors into the solution. For industrial applications, polypropylene offers superior chemical resistance and is not prone to bacterial attack.

The thermal bonding process of the media eliminates the need for a core
support while offering resistance to collapse. This process also greatly
reduces fiber migration. PS Series Cartridges are available in a wide range of lengths and micron sizes to accommodate a broad range of vessel sizes and applications.
We carry this cartridge in 10 and 20 inch lengths.  The 20 inch length is part #25569543 (20 pack)
Our Guarantee:
We want you to be 100% happy with your order and our service. We guarantee your satisfaction. If you have any issues whatsoever, please send us an email or better yet, hop on our Live Chat. We will take care of you!